Who is the best temp agency in Columbia SC?
---
Jerman Personnel

Jerman Personnel Services is a driving force for temporary employment in Columbia SC. We understand the needs of the area's top employers and employees, including:
Staff available 24/7 to clients and field employees for emergency situations
Unconditional service and quality guarantee
Safety training
Payroll services
What makes our temp agency appealing to candidates/job seekers in Columbia SC?
In person applications and interviews, added personal touch, so you know who you're going to work for.
Weekly pay by either direct deposit or pay card
We do not withhold any payments for background checks, drug screening, delayed first check, etc.
What makes our temp agency appealing for Clients in Columbia SC?
Our clients know that when they pick up the phone to call us, they are going to speak to a decision maker.
Our team is comprised of only business owners, we think with a business owner mindset
We do not charge conversion fees once a candidate meets their minimum number of required hours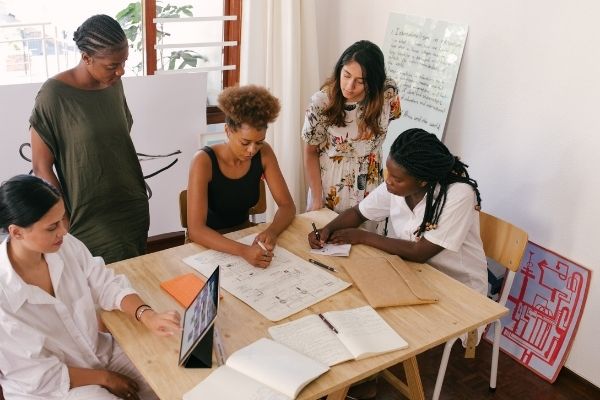 What our temp agency does:
Staffing
Recruiting
Hiring
Temp-to-hire staffing
Temporary staffing
Direct Hires
Industries and Positions our staffing agency hires for:
Light Industrial

Warehouse
Distribution Centers
Manufacturing Positions
Assemblers
Machine Operators
Material Handlers
Maintenance Technicians
Entry-Level & Experienced positions

Clerical Positions

Administrative assistants
AP/AR accounting positions
Customer Service Representatives
Medical front office
Hiring The Right Temp Agency In Columbia SC Is Important
Here is our promise to you!
The Temp Agency In Columbia, SC You Can TRUST
I'm sure you get emails and phone calls from other employment agencies like us all the time.  What makes us different is one simple word…TRUST
What does TRUST look like though?
When working with Jerman Personnel Temp Agency, you can TRUST that we take your business and needs seriously. 
The fact that you have received this means you are already a priority to us.  We might be a smaller, independently owned firm in comparison to some of our larger, national competitors, but all that means is that we are more selective about who we want to do business with.  You can TRUST that we value yours.  Our clients receive the same level of service whether you've worked with us for one day or 32 years (yes, we've been here that long!) 
To give you a better idea of what you can expect from us, let me give you some insight into how we operate…
What we believe:
Building relationships to gain an understanding of your business's needs and culture to ensure we provide you with the best possible candidates
Open and honest communication - we pride ourselves in always being available to communicate openly with our clients. That's why when you call our office you will always speak with an owner of the company.  No seriously… we don't even have a receptionist!
Hard work. I can't simplify that anymore
What we do NOT believe:
Sending you a warm body just to hit our "numbers"
Editing resumes to fit your job description and slapping an invoice to it claiming "this is the one!"
Conversion fees. When someone works their minimum # of hours, we don't charge you to convert them
Hidden Affordable Care Act surcharges on your invoices… (look closely)
When talking about Temporary Staffing, a common term used is "try before you buy".  Given the nature of this business, you can also give us a try as well, if you're still not convinced.  We don't require a contract if you don't, and we don't even have such thing as an "Exclusivity Contract".  If you have a current provider you are working with, but would like to bring us on as a secondary provider, that's perfectly fine.  We want to EARN your business, and eventually build that TRUST.
If you are still reading at this point, then I just want to thank you for taking the time to do so.  If you're anything like us, time is the most valuable contributor to your success. 
Give us a call if you'd like to learn more about us.
When you want to hire the best, use the best temp agency in Columbia SC. We can help you find the perfect candidates for the positions you need to fill. We pride ourselves in our personal touch and quality customer service in the Columbia SC area.